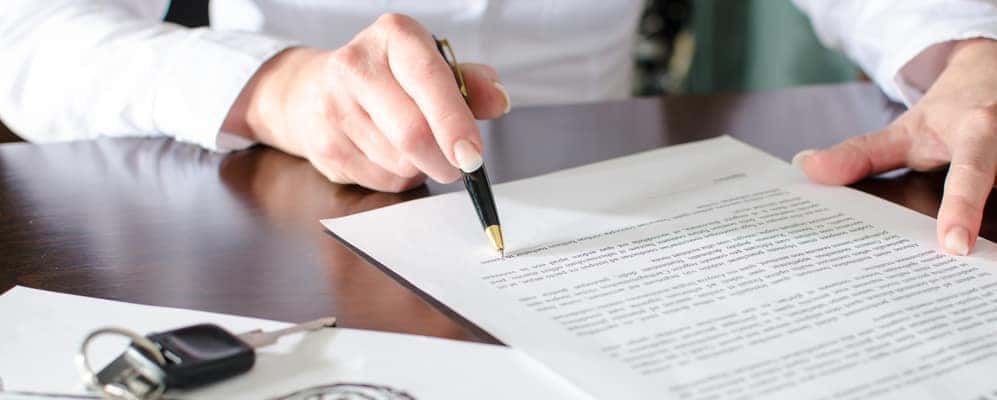 What is GAP Insurance?
It's your worst automotive nightmare–you just totaled your brand new car from our new model inventory. When you file your insurance claim, you find that your vehicle payout is substantially less than you agreed to pay for it. While your new vehicle was worth the cost, it depreciates the moment you leave the dealership and drive through La Porte. How could you prevent this? GAP insurance exists to cover that depreciated value. When it comes to accidents, environmental damage, and more — what does GAP insurance cover?
So, what is GAP insurance on a car? Read below to learn how GAP insurance differs from your typical coverage, and contact the Baytown Nissan finance team to learn more about auto coverage for Baytown-area drivers.
What is GAP Protection?
One of the most common insurance questions we're asked is, "what is GAP insurance?" Much like an extended warranty or specialized coverage (such as windshield replacement insurance), GAP insurance builds on your existing coverage, and cannot replace regular car insurance coverage. So, if it's not standard coverage, what is GAP protection going to cover? GAP insurance kicks in to cover the difference between your Nissan vehicle's current value and the amount you owe on it in the event that it's no longer drivable.
Damages from the following are covered with GAP insurance include:
Fire
Theft
Vandalism
Storm Damage
Other Natural Disasters
Is GAP Insurance Necessary?
After you've driven your car tens of thousands of miles over the course of a few years, depreciation rates slow significantly. GAP insurance is a smart choice if you just purchased your vehicle less than a year ago, as recently-purchased vehicles depreciate much more quickly than used vehicles or older models. Purchasing GAP insurance now means you won't have to worry about paying off a totaled car with a substantial sum left on the dotted line.
When to Get GAP Insurance
GAP insurance might not be the best fit for all La Porte drivers. What does GAP insurance do and how do you get the most out of it? Consider adding GAP insurance to your standard coverage if one or more of the following applies:
You paid less than 20% as a down payment.
Your financing term is 60 months or longer.
Your vehicle is expected to depreciate faster than average.
You hold negative equity from an old car loan.
Explore Your Auto Coverage Options with Baytown Nissan
If you're ready to discuss your auto courage options in Liberty, contact us to speak with a financing expert. Whether you have questions about your Nissan warranty, what is GAP insurance, or calculating monthly payments – we have you covered! From buying vs. leasing to Nissan Rogue lease deals, we have you covered at Baytown Nissan.
Want to learn more with our finance team? Be sure to read up on how to lease with bad credit.
More From Baytown Nissan
On the look out for a comfortable and versatile crossover SUV for your Baytown adventures? Locals are talking about the exciting new 2021 Nissan Rogue. Experience subtle style and a spacious interior that is full of a host of innovative technology. Whether you're packing the family in for a weekend vacation or filling up the…

The 2021 Nissan Sentra is a compact car that's made for comfort. Baytown drivers will appreciate everything that's going on in the Nissan Sentra interior, from the Nissan Connect technology to the surprising amount of cargo space. Baytown Nissan explores the 2021 Nissan Sentra interior dimensions below! View InventoryContact Us 2021 Nissan Sentra Interior Dimensions When…

The 2020 Nissan Frontier is a midsize truck that is great for Baytown driving and jobs around town. With many cab sizes and configurations, you have a lot of options for the 2021 Nissan Frontier towing capability, but it maxes out at 6,720 pounds. Baytown Nissan explores 2020 Nissan Frontier towing capacity options below! Frontier InventoryContact…