Is the Nissan Rogue AWD?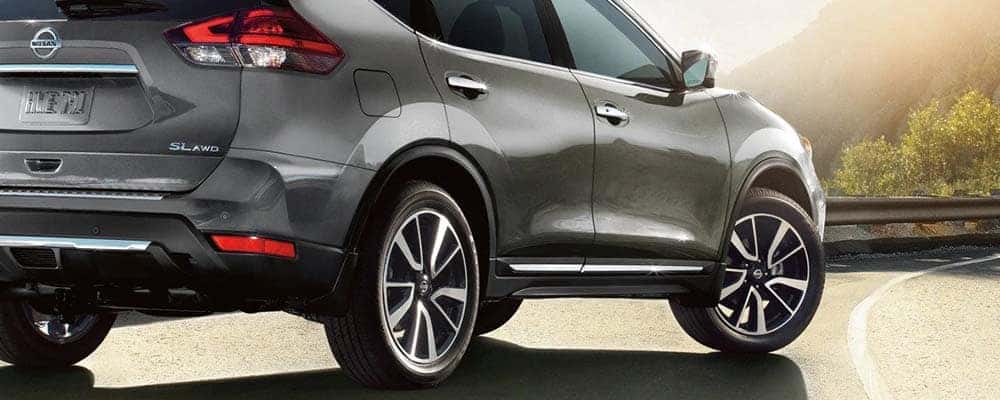 Have you been searching for a comfortable and capable crossover or SUV for your daily commutes? If so, you've likely been recommended a 2020 Nissan Rogue. After all, it offers the connectivity and capability you need to enhance your Baytown drives. But can you take advantage of Nissan Rogue AWD? Yes, you can! The Nissan Rogue is available with Nissan Intelligent AWD for enhanced performance and control in La Porte and beyond. Learn more about Nissan Rogue AWD with our team at Baytown Nissan today!
How Does Nissan Intelligent AWD Work?
Nissan Rogue uses an Intelligent AWD system that has been engineered specifically to offer advanced grip in adverse weather and road conditions. It's classified as a torque-split AWD system, meaning that Intelligent AWD divides power depending on what wheels have the most grip, giving you the most usable power. That means the only wheels that can put down power will receive it.
Furthermore, the Rogue helps you improve fuel efficiency by only using your front wheels when conditions are ideal. However, when your Rogue encounters slippery conditions on Deer Park streets, the Intelligent AWD system will kick back in to help you stay in control.
Nissan Rogue AWD Configurations
The Nissan Rogue offers Intelligent AWD throughout its model lineup, and can be found on the following trim levels:
Rogue S AWD
Rogue SV AWD
Rogue SL AWD
Nissan Rogue AWD Lock Button
Nissan Rogue AWD Lock helps you find grip in the toughest and most unforgiving conditions. Nissan Rogue AWD Lock when you're dealing with snow, mud, or sand. This feature helps by keeping your Nissan Rogue AWD fully engaged, sending power to all four wheels. Intelligent AWD then does its job of splitting the power between the front and rear wheels depending on which wheels have the most grip. This helps you find better traction, no matter what the weather or road conditions may be.
Experience Intelligent AWD at Baytown Nissan
Are you ready to experience Nissan Rogue fuel economy for yourself? Contact us online, or give us a call at Baytown Nissan at 844-498-4481. We'll help you work out the best time for you to come by and get into the driver's seat of an all-wheel drive equipped Nissan Rogue at Baytown Nissan with our lease deals, or learn more about Nissan Rogue vs. Honda CR-V.
Want to learn more with our experts? Check out our selection of Nissan Titan lease offers, Nissan Altima interior features, Nissan Titan towing, or learn why your car is leaking water today.
More From Baytown Nissan
On the look out for a comfortable and versatile crossover SUV for your Baytown adventures? Locals are talking about the exciting new 2021 Nissan Rogue. Experience subtle style and a spacious interior that is full of a host of innovative technology. Whether you're packing the family in for a weekend vacation or filling up the…

The 2021 Nissan Sentra is a compact car that's made for comfort. Baytown drivers will appreciate everything that's going on in the Nissan Sentra interior, from the Nissan Connect technology to the surprising amount of cargo space. Baytown Nissan explores the 2021 Nissan Sentra interior dimensions below! View InventoryContact Us 2021 Nissan Sentra Interior Dimensions When…

The 2020 Nissan Frontier is a midsize truck that is great for Baytown driving and jobs around town. With many cab sizes and configurations, you have a lot of options for the 2021 Nissan Frontier towing capability, but it maxes out at 6,720 pounds. Baytown Nissan explores 2020 Nissan Frontier towing capacity options below! Frontier InventoryContact…