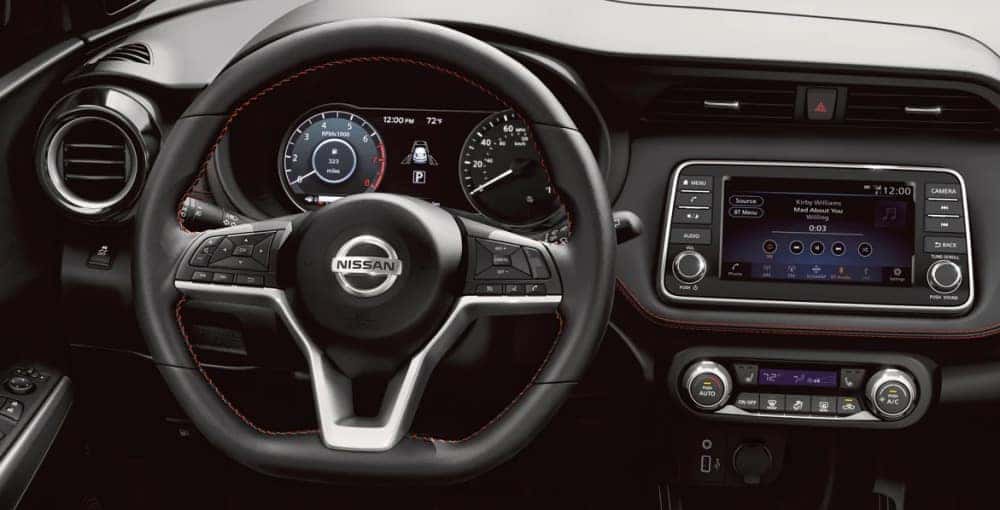 Why Is My Steering Wheel Shaking?
If your steering wheel shakes while driving on the Baytown roads, then it could be related to a few different vehicle issues. Sometimes, your steering wheel shaking could be caused by your tires being unbalanced. In some cases, the whole car can shake when the tires are unbalanced. However, there is more than one reason why your steering wheel shakes. Luckily, the service department at Baytown Nissan is here to help you determine why your steering wheel is shaking and get you back on the road.
Why the Steering Wheel Shakes
There is more than one reason why your steering wheel might be shaking. In fact, there are five different common reasons. To keep the shaking from worsening and preventing any problems from developing, keep an eye out for the following signs on the La Porte roads:
Wheel Balance: If the weight on your tires isn't properly distributed when the tires are put on, then you'll feel the vehicle vibrating. This usually occurs in lightweight suspension systems. Letting this go on unattended can cause further issues with the shocks, struts, and other steering mechanisms.
Alignment: Tire misalignment is caused by improper positioning of your vehicle's wheels. You can usually tell as you'll notice the tire tread wear is uneven.
Bearings: If your bearings are damaged or are not being lubricated properly, then this could lead to friction which causes your steering wheel to shake. This should only cause the vehicle to shake when turning, so if your vehicle shakes beyond that, then it is more than likely caused by something else. Usually, cleaning the bearings can help, but if the damage is significant, then it will need to be replaced and can cost over $400. Find the parts you need at our parts store at Baytown Nissan.
Suspension: If the suspension parts are worn, loose, or the driveshaft is imbalanced, then this could cause your steering wheel to shake. You'll want to get these parts fixed quickly as putting it off could lead to more vehicle damage.
Brakes: If your vehicle shakes when you start to slow down, then the issue is probably related to your brakes. Worn brake pads, bad brake discs, and worn shocks can all be likely culprits to your steering wheel shaking. Replacing brake pads can cost up to $300 per axle depending on your Liberty dealership.
If you experience any of these issues or other problems, schedule a visit with Baytown Nissan.
Schedule a Visit with Baytown Nissan
Why is your steering wheel shaking? Now that you know some of the common causes of a shaking steering wheel, you know what to look for and can quickly diagnose the issue. Contact us to set up a visit and get your car back on the Baytown roads in no time!
More From Baytown Nissan
On the look out for a comfortable and versatile crossover SUV for your Baytown adventures? Locals are talking about the exciting new 2021 Nissan Rogue. Experience subtle style and a spacious interior that is full of a host of innovative technology. Whether you're packing the family in for a weekend vacation or filling up the…

The 2021 Nissan Sentra is a compact car that's made for comfort. Baytown drivers will appreciate everything that's going on in the Nissan Sentra interior, from the Nissan Connect technology to the surprising amount of cargo space. Baytown Nissan explores the 2021 Nissan Sentra interior dimensions below! View InventoryContact Us 2021 Nissan Sentra Interior Dimensions When…

The 2020 Nissan Frontier is a midsize truck that is great for Baytown driving and jobs around town. With many cab sizes and configurations, you have a lot of options for the 2021 Nissan Frontier towing capability, but it maxes out at 6,720 pounds. Baytown Nissan explores 2020 Nissan Frontier towing capacity options below! Frontier InventoryContact…